full::Generator Installation, Repairs, Service and Maintenance
full::Guerrera and Sons Electric focuses on general electric services including commercial and residential lighting. Guerrera and Sons also specializes in standby and backup generators, providing installation, repair and maintenance.

Limited Time Offer
FREE 10 YEAR WARRANTY UPGRADES are available on most models. Purchase must be made by April 16,2023. Call 610-644-8501 ext 1 and ask for details today!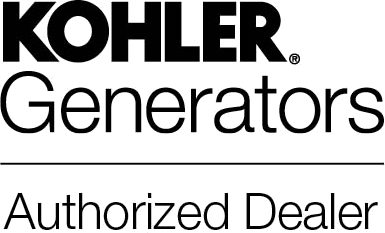 We're An Authorized Dealer
A KOHLER automatic home generator provides dependable protection during unexpected power outages. Available with 8.5KW to 150kW output capabilities, KOHLER home generators provide worry-free emergency power to support your electrical needs for days, or even weeks. Clean, quiet, automatic backup power keeping your family safe and comfortable.
We are a one-stop shop providing design, project management, supply and installation of generator systems in the Main Line. We take care of all your needs from permitting, coordinating with utilities, and final "certified" factory start up of your generator.
Quality generator installation and maintenance has been our business in Pennsylvania for years. We are proud to offer outstanding service to our good friends in the Main Line.
Click here for more information.
Accreditations and Affiliations